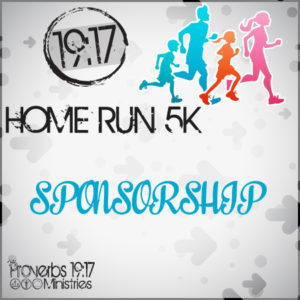 Title Sponsor
Your Logo ( a digital logo you provide) will be on the Race T-Shirt, you will receive a tribute on our website, with a link to your website, and you may place signs on the race trail.
Includes 6 Race Entries for the 5k and 6 T-Shirts.
If you will be entering the Race, please enter the name and choose the T-Shirt size for each entry, and read and agree to the Waiver Statement below.